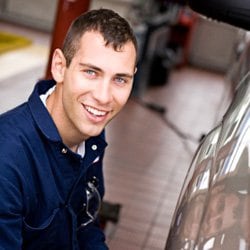 Tim Short Ford of Morehead - Connecting Cynthiana, Maysville KY, Paris KY, and Flemingsburg with Ford Parts, Efficiently and Affordably
Quality vehicles require quality parts. So, if you like to make repairs to your car, using Ford parts on your Ford F-150, F-250SD, Escape, Explorer or Mustang is the way to go. That's because they were made from the manufacturer specifically with your specific model in mind, and our Ford service specialists depend on them to keep vehicles in tip-top shape, too. It all leads to a better performing, more efficient vehicle that will last you for many miles to come. You can't say that about no-brand parts out there.
To give your vehicle a boost with Ford parts, head to the request form on our website. Stopping in and seeing us at Tim Short Ford of Morehead conveniently located at 99 Biloxi Dr Morehead, Kentucky to place an order is a great option as well. We'd be happy to assist you and answer any questions you might have on your repair project.